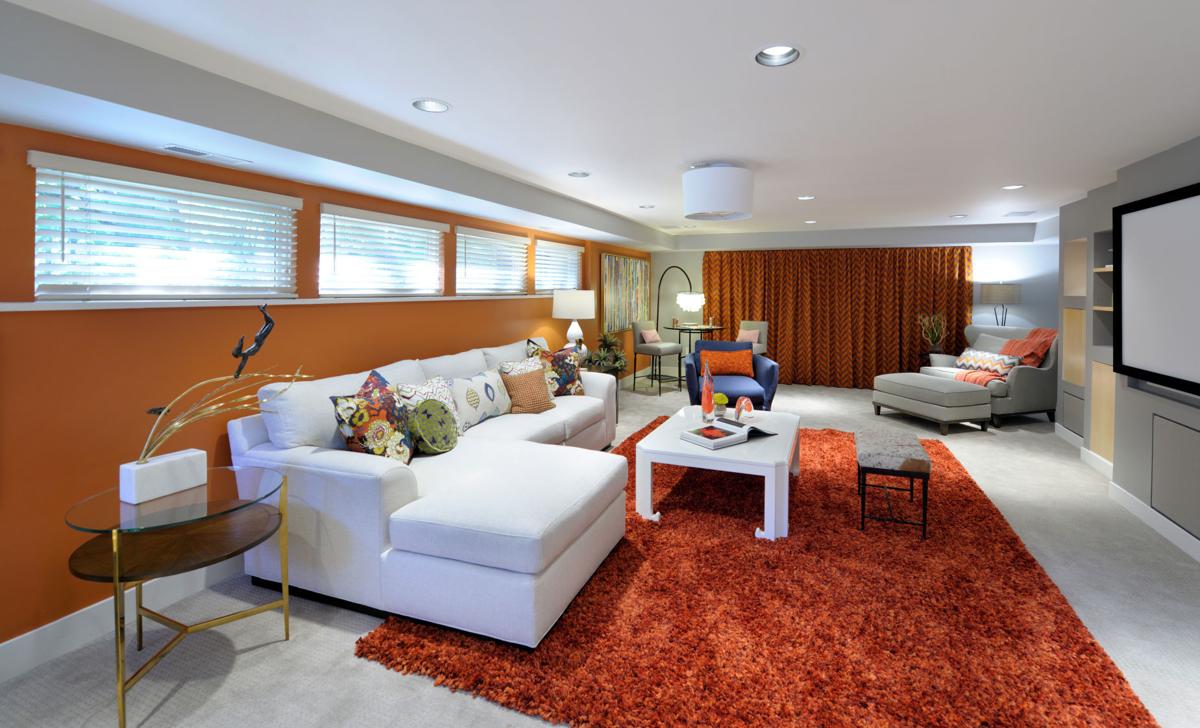 Julia Cain Nov 2, 2017
Much of the Show House is decorated in neutrals and regal blues, but the lower-level family room is the exception. Outfitted in burnt orange, the space by designers Linda Williams and Ruth Nowlin from Dau Furniture is colorful and retro. Midcentury details can be spotted throughout in accents like blown-glass table decorations, brass accents and arched light fixtures.
"We turned a lower-level blank space into one that's interesting as well as functional for a variety of activities," Williams says.
Both designers note the center of the room as their favorite part. "The bold color just infuses life into a remote, lower-level living space," Nowlin says. A white sectional sofa and white coffee table sit atop the colorful rug and balance out its bright hue.
Lower-level rooms come with a variety of challenges, such as getting large-scale furniture down tight staircases. The Dau Furniture team was, however, able to get it all into the space. Another hang-up? Eyesore doors. "We used a drapery treatment to hide a set of unsightly doors," Williams says. "Draperies can also be a way to bring interest into a room that lacks architectural details."